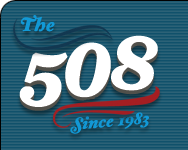 That's code for Tom Kenny racing Furnace Creek 508 this weekend. While we are out doing our casual spin or a bit of cross, Tom and his crew will be racing in the hardest bike race ever.
Lots of ways to keep up with his progress here:
http://www.the508.com/index.html
somewhere there anyway, I'm sure you will find the live timing.
Tom has his own
personal website dedicated to his and his crew's experience here.
Good luck Tom!