Speed Theory Cycling Presents:
Prairie-Roubaix 'The Spring Classic Europe wished it had'
The race will be held in three heats. CatA, CatB, CatC, with people able to choose which Cat they compete in, but sandbagging is highly discouraged. For example: Alex 'A-Train' would not race CatB.
CatA will be 5 laps (72km), CatB will be 4laps (58km), CatC will be 3 laps (43km). There will be a time cut-off of 2.5hours, to help encourage our volunteers to come out and help.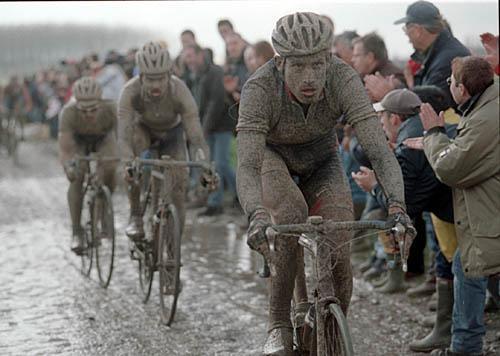 The race is $5 !! Yes, that is right, $5 !! You must be a 2010 member of the ABA though, this is slightly higher than a club race as it is sanctioned by the ABA.
Bring a tube or patchkit, no follow cars.


Start pushing the cardio because your first race is only a month and a half away!

We need 8 volunteers to help out during the race. No technical skills are required so convince your spouse, ex-spouse, friend or neighbor to help out so you can race. Let me (Tom) know as without volunteers we can't make this race happen. This is a short race, so it will only be 2.5 hours of volunteering.